The Art Jonak Show
Posted by Orrin Woodward on December 19, 2008
I had the privilege to be invited as a guest on the Art Jonak Show, a video program for Network Marketing.  I was introduced to Art through an interview that Chris Brady and I did for Networking Times.  Art has quickly become a good friend and his vision for taking the Network Marketing field mainstream is in line with the leaders of the Team.  Art has accomplished many things in life, but what impressed me most was his heart for people and his humility to learn and grow.  Art's show brings the best of the best in the Networking field and discusses the principles that build and unite large organizations.  I met some incredible leaders in both the Network Marketing and the Social Networking field.  Talk about a Mastermind group!   On Wednesday night, the group met for dinner and discussed the industry and the leadership challenges to take networking mainstream.  Then on Thursday, Art interviewed the top leaders, one after the other.  Art had a full day of interviewing the best minds in networking for his show.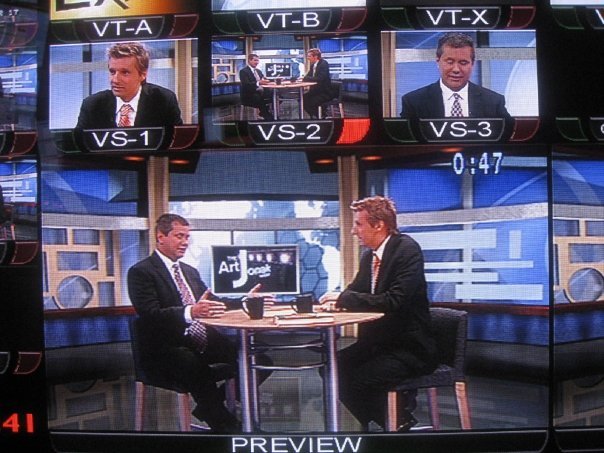 When you meet Art, it doesn't take long to realize that he is the consummate professional.  His ability to focus on what is relevant during the interview and what will resonate with the audience is impressive.  There is a fine art to proper interviewing and Art has mastered not only the art, but the science of a good interview also.  By asking the right questions and creating the right atmosphere, Art draws out the leader to share their key ingredients that lead to success.  I am now officially calling Art Jonak – Networking's Networker.  Art has built key relationships with the biggest and best leaders in the entire industry to serve in taking the networking field mainstream.  The MonaVie Team community plans on playing a huge part in helping to carry this vision to fruition.  We must focus on building numbers, building volume, and building solid win-win relationships throughout our teams.  Are you ready to take Network Marketing mainstream?  Then it is time to sell out to your dreams, the pattern and personal development to become the person necessary to live your dreams!  God Bless, Orrin Woodward
6 Responses to "The Art Jonak Show"
Sorry, the comment form is closed at this time.