George Guzzardo: Lifetime Learner
Posted by Orrin Woodward on June 14, 2012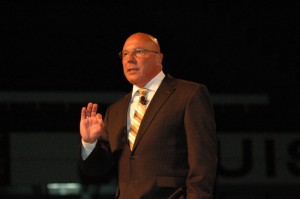 George Guzzardo has become a professor of history over the last 18 years along with one of the top business builders in LIFE. He went from not reading at all, to reading the Team Top 5 books in order to build a huge business and now reads many of the classics. What happened to George? The same thing that will happen to anyone who starts a self-directed education through the LIFE Business. The Mental Fitness Challenge is a 90-day kickstart to get your brain off and running on a new course of growth and change. If a physical therapist from Ironwood, Michigan can make the change, so can you! Enjoy George's latest video.
Sincerely,
86 Responses to "George Guzzardo: Lifetime Learner"
Sorry, the comment form is closed at this time.