LIFE Business Record Growth
Posted by Orrin Woodward on October 3, 2012
The LIFE business is closing in on its one-year anniversary (Founded: 11-1-2011), and the LIFE community has plenty to celebrate. Indeed, with product subscriptions nearly doubling since its founding, LIFE is one of the fastest growing community-building businesses in the world. Growth of this magnitude is directly related to customer satisfaction.
I am thankful, but not shocked by these results since the LIFE founders have produced a business model where people can get started for less than fifty dollars. More impressively, a new person can attend the first month of opens and community groups free of charge. Why would a company give away world-class content for no charge? Simply stated, because we know that when the customers experience the leadership culture, servant attitude, and top-notch content for themselves, they will be the best word-of-mouth marketers to their friends.
With a total training cost of under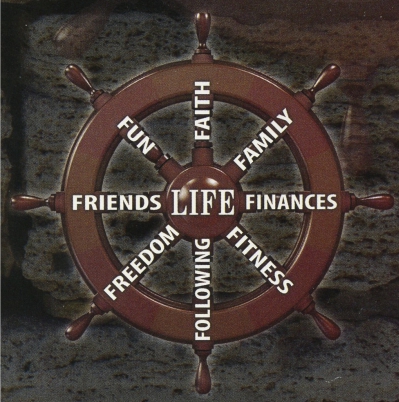 fifty dollars a month, FREE trips for people who hit 6,000 points of business in two legs (hundreds have qualified for free trips already), and the Mental Fitness Challenge receiving rave reviews, I see only faster growth in our future. Back-to-back months of double-digit growth is amazing in any field, but I truly believe it will become the norm for LIFE as more and more people realize the value being offered to them. Remarkably for a first-year company, with a good finish in October, this fiscal year will be the best growth year in my twenty years of community building! This is a testament to the life/leadership principles shared that are making a difference in people's lives. Moreover, with tens of thousands of satisfied customers and members, I believe the rate of growth will increase as the tipping point is upon us.
If you are a member or customer of LIFE, I want to personally thank you for contributing to LIFE's first year. If you have not experienced the LIFE difference, I encourage you to reach out to one of the LIFE members and experience the movement for yourself. LIFE's mission is to reach millions of people with truth in the 8Fs of life: Faith, Family, Finances, Fitness, Freedom, Fun, Friends, and Following. Which Fs are most important to you? How have the LIFE products made a difference in your life?

Sincerely,
35 Responses to "LIFE Business Record Growth"
Sorry, the comment form is closed at this time.