HBRN's Leadership Factory: Special Guest George Guzzardo
Posted by Orrin Woodward on January 11, 2013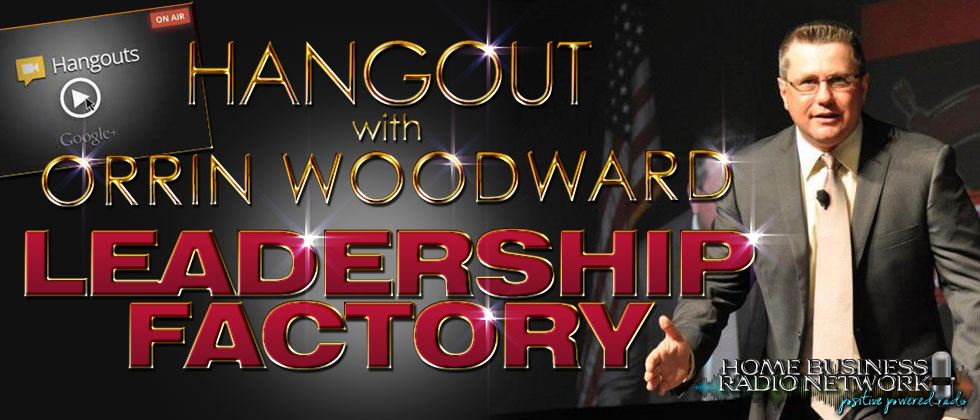 Tony Cannuli and I had the special privilege to interview one of the best leaders in the community building field on Home Business Radio Network's Leadership Factory – George Guzzardo. George has been a friend and business partner for nearly 20 years. When Doug Firebaugh, co-founder of HBRN and great friend asked me to start the Leadership Factory I gladly accepted the assignment. It's an honor to play my part in supporting his network of radio programming to lift up the entire home business field.
George's thoughts on the importance of long-term vision in maintaining one's composure, despite lack of results and criticism was worth the whole show. The reason George Guzzardo has thousands of people attending events around the US and Canada through the LIFE Business is because he begins with the end in mind. In other words, even when events are not going in the direction he wants, he knows to stay focused on his longterm vision and to utilize his energy in creation, not negation. Too many quit when the going gets tough, but George gets going like the proverbial energizer bunny!
Over twenty years, I have witnessed a pattern in George and Jill's business of personal breakthroughs leading to massive increases in business. The old saying that the speed of the group is the speed of the leader is true. Personal breakthroughs from George and Jill led to faster personal speed which led to faster group speeds. George's resilience alone is worth a book and the good news is, with the goals George has set, we will be reading that book soon! Here is HBRN's Leadership Factory with George Guzzardo.
Sincerely,
16 Responses to "HBRN's Leadership Factory: Special Guest George Guzzardo"
Sorry, the comment form is closed at this time.