LIFE Leadership: Financial Matrix Scam
Posted by Orrin Woodward on May 23, 2016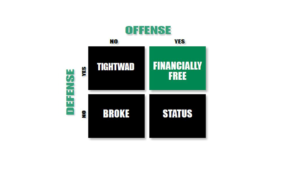 Did you know that fifty percent of all American workers are Financial Slaves! Don't believe me? I don't blame you, I could hardly believe it myself until I started doing my own
research. According to the latest data reported on Economist.com, over half of all Americans over 18 have no net worth, not even a penny. Let that sink in for a moment. Imagine all the hours husbands and wives work every year and over half of the households have NOTHING to show for it? The Broke Quadrant has no ownership and no choices, which is simply slavery under a different name.
Furthermore, over 80% of Americans over age 18 are in debt, a debt trapping them into financial status. For if the typical family loses one of its jobs, be it by downsizing or medial challenge, the family boat is capsized. This makes the family subject to the whims of employers and health – not a good position to be in.  Is this really the American Dream we imagined growing for people living in the home of the brave and the land of the free? BTW, for the Canadians reading  this, the data is very similar and the Financial Matrix has trapped your nation as well.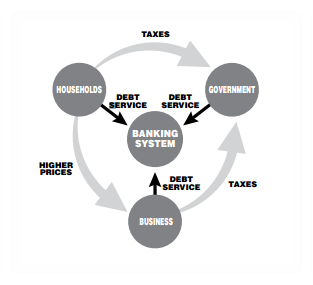 The two groups getting hammered by the Financial Matrix Scam are the Financial Slaves (no net worth) and the Financial Status (servicing debt to survive). The other sub-optimized quadrant is the Tightwad quadrant, where people live within their means by saying no to their dreams for decades. Who wants to do that? Indeed, the only quadrants that allows you to live your dreams without debt in a reasonable time-frame is the Financially Free quadrant, those who play Defense and Offense to escapt the Financial Matrix.
Escaping the Financial Matrix, in other words, isn't a little deal. Instead, its one of the greatest accomplishments a person can achieve financially. The Financial Matrix is siphoning trillions of dollars from unsuspecting debtors at the household, businesses and government levels.  In the video below, I share how to move from suboptimized quadrants and to Financial Freedom through applying the principles in the Green Box, The Financial Fitness Program. Only the Financially Free citizens have both ownership and the choices to live their dreams.
Although everyone can be free by learning how to play defense and offense to escape the Financial Matrix, it takes discipline to do so. This is where the Green Box community comes in, for it teaches people how to hold themselves accountable to their goals and dreams through Association, Accountability, and Acclamation. Community, in other words, is the key to the Green Box Revolution!
Watch the video below and determine where you fit within the Financial Matrix Quadrants and what your plan is to escape is.  If you don't have a workable plan, perhaps the Financial Fitness Program can help. 
Sincerely,
Orrin Woodward: Life Chairman of the Board
29 Responses to "LIFE Leadership: Financial Matrix Scam"
Sorry, the comment form is closed at this time.