Shocking Revelations about Dan and Lisa Hawkins Life
Posted by Orrin Woodward on April 29, 2017
Anyone looking for the rest of the story on Dan and Lisa Hawkins need look no further. This article exposes the facts from the fiction about Dan and Lisa Hawkins? How did a former auto mechanic (Dan) become a bestselling author of Swing and become job optional? Moreover, how did a former daycare provider become a stay-at-home mom to five beautiful daughters in a 8500 square foot mansion on twenty-plus acres? How did they do it and is it legitimate? This is the question that must be asked and answered. Since I have had a front row seat in their progression from blue-collar workers to business owner leaders, I am qualified to share the inside story.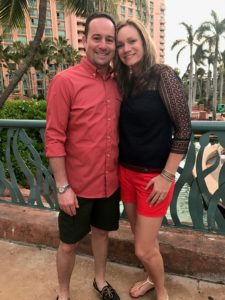 One of the first things to realize about Dan and Lisa is that they were not born with a silver spoon in their mouth. Indeed, they struggled to even pay their bills despite both of them working upwards of 50 hour per week. The first revelation I can share about this couple is that hard work alone did not ensure financial success. Dan and Lisa began their business by selling their fancy sports car and using the saved money to begin investing in business. Like most people, the Hawkins family failed financially by spending when they should have been saving and saving when they should have been investing. Fortunately, the principles taught in the Green Box Financial Fitness Program, a program that teaches the Defense, Offense, and the Playing Field (The Financial Matrix) of finances, helped Dan and Lisa develop Financial Literacy. This launched a financial revolution in their household that is still ongoing today.
Second, Dan and Lisa's humility led them to recognize that they didn't know what they didn't know. Hence, they committed to a reading, listening, and association program to create habits like those who produced Financially Free results. This program produces results, for Dan went from a person with little to say to a bestselling author who has sold thousands of copies of Swing, his book, literally selling out at his first book signing, spending hours signing everyone's copy of Swing. Shy and introverted when he started his business, Dan has blossomed into one of the best teachers and leaders in the entire LIFE community. Whereas many communities have 10% making all the money and the rest trying real hard, the Green Box community is different. After all, anyone who merely applies the Defensive principles, even if he never shares the Green Box with anyone else, will, at a minimum, become debt free. This is what makes Dan and Lisa part of something so special, for the worst thing that happens to a person who applies the Green Box is they get debt-free by reading, listening, and associating within the community. People, in other words, can change when they change their environment because people become what they associate with. Consequently, if you want to be financially free, then you must associate with people who live financially free.
Third, Dan and Lisa are some of the most kind, giving, and encouraging people you will ever meet. They speak around the world in front of thousands of people, and yet they always have time to listen to the people seeking to make changes. Perhaps this is so because Dan and Lisa have never forgotten that they were once those people, people looking for encouragement and hope that their lives could change, even when times were tough. Dan shares so many personal struggles in Swing, a book that it is difficult to read without one's eyes leaking, as he transformed from a shy, introverted personality into the impressive leader he is today. Lisa has grown into one of the top communicators in the entire community, inspiring so many with her stories of learning to complete rather than compete against each other.  These two leaders have proven that there is no substitute for consistent application of proper principles over time.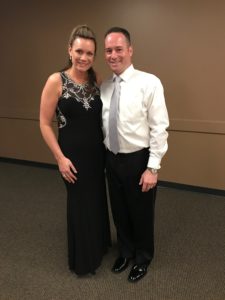 Above all, however, the most shocking revelation is that Dan and Lisa accomplished all of this by offering others the same opportunity to live Financially Free. This is what makes LIFE different than all of the other Direct Sales companies, for the business is not designed just for high achievers; instead, it's designed to help everyone live debt and increase incomes, but the high-achievers just do it faster! The only thing, in other words, a person has to lose by joining LIFE is their debt. Naturally, some people have worked with Dan and Lisa without losing their debt, but how can a person, who does NOT read, listen, associate, and apply, expect to eliminate debt without changing his actions? This would be like blaming the exercise bike manufacturer because someone bought bike, didn't use it, and didn't lose weight. J
In summary, Dan and Lisa have passed the test. Their business model works and their community has documented tens of millions of dollars in debt reduction in less than two years! They are champions because they followed the process, accepted responsibility, and serve people consistently. To be sure, although anyone can do what Dan and Lisa did, few will ever focus as consistently as they did, but they still win, just not as fast. Through associating with winners like the Hawkins, everyone can escape the Financial Matrix, live their dreams, and do so debt free by following the principles in the Green Box!
Please share if Dan and Lisa have made an impact in your life.
Sincerely,
25 Responses to "Shocking Revelations about Dan and Lisa Hawkins Life"
Sorry, the comment form is closed at this time.