The civilized world is the midst of a debt deluge; nonetheless, pessimism is not the answer. After all, although no one can control what governments or businesses do, everyone can stop being seduced into debt slavery. This alone would return 33% of the average person's income back into his control and why defense is such an important part of financial literacy. Defense, simply stated, is spending less than one makes compounded over time. The difference between what one makes and what one spends is then applied to the current debt until all debts are eliminated. Amazing how simple it all sounds and also amazing how difficult it is to stop being seduced into slavery by the latest shiny object.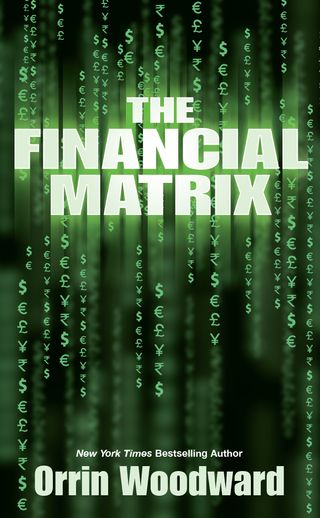 Interestingly, however, most financial literacy programs cover little, if anything, of the playing field and focus mainly on the defensive steps. While defense is good, no one can win a sports championship without offense also. Strangely, however, most programs are silent on the crucial aspect of the financial game. Hence, the typical financial education directs a person's focus to his current reality. Naturally, this keeps his head down in the details and dirt of his current financial mess. The problem with financial mindset alone is it gets a person thinking so logically about scrimping today that he forgets to dream about a better tomorrow. In contrast, a proper financial plan should lead a person to look down into the details to develop today's belt-tightening plan to be set into motion. Then, however, one must look up so he can get up. After all, the goal is not for a person to surrender all his dreams in order to live debt free. Rather the goal is for him to live below his means so he can begin investing, as Warren Buffett said, in his number one resource, namely, his personal development.
Indeed, developing personal and professional skills is essential for offense. Why this is not emphasized in a person's financial plan is beyond me. Especially when one considers there are only two methods to increase the amount remaining between what one makes and one spends: either make more or spend less. As a result, both the make more (offense) and spend less (defense) are vital. To make more money, however, a person must dream for a better future and then invest in more skills. Did the reader catch the crucial distinction? The financial plan defense teaches to spend less while the offense teaches to invest more to develop marketable skills. Interestingly, the skills most highly prized are not the hard technical skills, but rather the soft people skills. For many gain the technical skills but lack the people skills to convey their ideas and work as part of a healthy team. Above all else, improved people skills is the fastest way to increase one's income. For instance, Dale Carnegie once wrote, "…15 percent of one's financial success is due to one's technical knowledge and about 85 percent is due to skill in human engineering—to personality and the ability to lead people."
Perhaps a person may believe that Carnegie's quote, written back in 1936, is no longer valid in today's highly technical age. However, if anything, people skills are more valued today than ever. For instance, even the technology giant, Google, realized that technical skills alone did not make for a good manager. According to Google Vice President Laszlo Bock, "In the Google context, we'd always believed that to be a manager, particularly on the engineering side, you needed to be as deep or deeper a technical expert than the people who work for you. It turns out that that's absolutely the least important thing. It's important, but pales in comparison. Much more important is just making that connection and being accessible." This is the where the Financial Fitness Program shines above all others. For not only does it teach all the principles of defense, but also provides the best offense skills available through LIFE Leadership's personal development library of products. The founders of LIFE have heard thousands of testimonies from people who have raised their incomes through increased commissions, job promotions, or improved effectiveness.
Be that as it may, this is still just the tip of the offense iceberg. The real secret of offense is to develop a burning desire. In contrast to getting buried in defensive details for the next 20 years, the Financial Fitness Program teaches a person how to dream and achieve. Perhaps there has never been a time in history where Napoleon Hill's advice (he studied over 300 multi-millionaires before writing his classic Think and Grow Rich) is more needed than today: "There is one quality which one must possess to win, and that is definiteness of purpose, the knowledge of what one wants, and a burning desire to possess it." Indeed, a burning desire turns fantasies into dreams and dreams into goals that are achievable. Unfortunately, most people live their lives as wandering generalities rather than one with specific intention. After all, success can be boiled down to three thoughts: 1) What do you want? 2) What's it cost? 3) Pay it. The burning desire, needless to say, is what helps a person answer these three critical questions to help them live a life of purpose in an age of purposelessness. A burning desire turns a someday fantasy into a dream with a deadline through the power of goal setting set today. Success, like they said of Rome, isn't built in a day, but it is built day by day.
Sincerely,