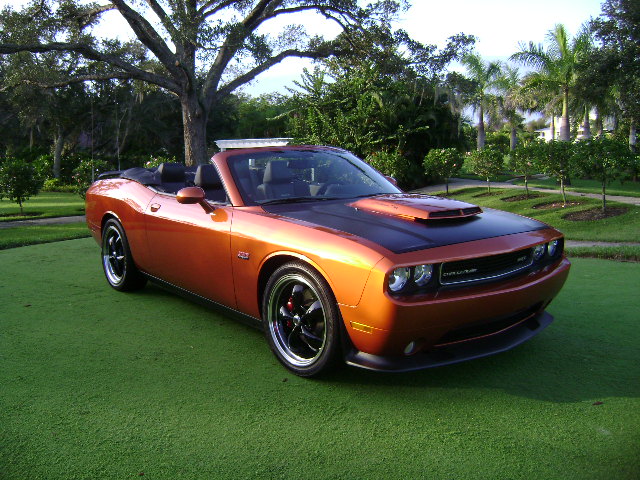 Laurie and the children pulled the best surprise gift of my life the other day. In the midst of preparing for the LIFE Business major, Laurie and I went out to eat to prepare our talks. After dinner, instead of the Mercedes Convertible, I walked out to see this bad boy in our parking spot. Being a little slow on the uptake, I stared incredulously at this amazing machine wondering who the lucky owner was.

In fact, I said to Laurie stoically, "There it is. The exact car I want. It's even a convertible!" It wasn't until I saw Captain Bill Howard filming the proceedings and my four kids popped out behind the bushes, and I was handed the keys that I realized the car was a gift from my wife. Laurie added a special chip and many other custom features making this SRT8 have over 520 horsepower!
This was the culmination of three years of dreambuilding on this car, waiting for Dodge to come out with a convertible version. When I heard that they had canceled the plans for a convertible model, I had put this dream on hold. However, Laurie had different plans and while I was in Australia with my son Jordan, she worked out the details to have a one of a kind version built.
I am a blessed man, not because of the material gift, but because of the love and thoughtfulness of the givers. My advice to everyone is to go serve as many people as you can for as long as you can for LIFE. There is not better feeling than giving of yourself unconditionally to lift up others. Thank you Laurie Woodward for being the best wife a man could ask for. Thank you to my four wonderful children for your constant love and encouragement and hank you to all of my business partners who knew about the secret and yet somehow kept it a secret for nearly 60 days! You all are the best. Sincerely, Orrin Woodward