LIFE Business Seminars
Posted by Orrin Woodward on May 13, 2012
Happy Mother's Day, everyone! Laurie and I are back from Denver, Pennsylvania, where we had a super day with the leaders from the Penn teams. Passion, excitement, and results were on display as the recognition went on and on! Details and techniques on how to grow the LIFE business through the explosive growth of the Mental Fitness Challenge were shared, along with a talk from the RESOLVED book. A huge congratulations to Tony and Sharon Hoffman for hitting the prestigious RT rank! Here is a picture that I took from stage. This was the rowdiest Pennsylvania seminar that I have ever attended!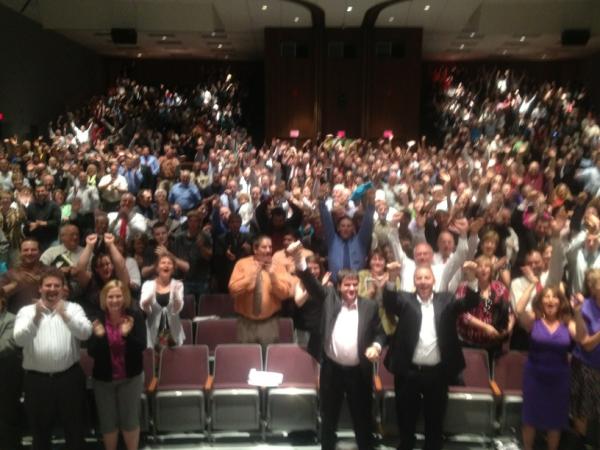 What LIFE seminar did you attend this weekend? Which location had the most excitement this weekend? Who were the speakers at your event? What was your key nugget that you took away to expand your leadership and influence in LIFE? Please share below.
Sincerely,
111 Responses to "LIFE Business Seminars"
Sorry, the comment form is closed at this time.