Dan Hawkins: Shark Fishing
Posted by Orrin Woodward on December 22, 2012
Captain Bill Howard and I took my friend and co-founder of the LIFE Business, Dan Hawkins, on a shark fishing expedition earlier this week. I like to catch and release the big boys after getting them up to the boat to marvel at their power and design. I have caught Reef, Nurse, HammerHead, Tiger, Bull, and even had a Mako Shark on the line; however, this day 0f fishing would be unique. Incidentally, it was unique for Cap Howard as well and he was a fishing guide in the Dry Tortugas for over 15 years, helping to catch 18 foot Tiger Sharks, monster Hammerheads, and beastly Bull Sharks. Rarely, in other words, is something going to surprise him.
Nevertheless, less than two hours into the trip, I set the hook on what seemed a mild bite and handed the top of the line, practically unbreakable pole, to Dan Hawkins. Dan was not able to make up any ground on this shark, so, assuming he wasn't applying the proper pressure, I started fighting it. After an hour of making no headway, exhausting myself in the process, I realized this Bull Shark was bigger than any other shark I had ever faced. I surrendered the pole to Cap Howard, who for the next 45 minutes battled the beast to a standstill, but no progress. He simply could not move the Bull Shark's head in the slightest degree in our direction. In fact, he exclaimed in all his years of fishing, that he had never seen a shark of this bulk and power. Indeed, the longest shark ever battled on the Dreambuilder II required less than two hours to bring into the boat (a nearly 500 pound HammerHead), but after three hours and counting, we resembled spitballs hitting a battleship. 🙂

Finally, at the 3 1/2 hour mark, and the fish made another huge run, taking out 200 more yards of line.  I set the pole in the rod holder, hoping to rest a bit as we strategized how to bring in this potential world-record Bull Shark. Curiously, in the Florida Keys this summer, a researcher tagged a 1,000 pound Bull Shark, shattering the previously believed world-record of 700 pounds for a Bull Shark. Evidently Bull Sharks are much bigger than previous research indicated. Without exaggeration, I am convinced we had a Bull Shark of this on the line. Nonetheless, Cap and I had no idea how Dan could get this monster up to the boat to take a picture.  As we contemplated our options, the shark dove down to the bottom, snapping the base of the pole while in "rested" in the rod holder! Literally, the force of this fish bent the pole with such energy that it snapped my lifetime guaranteed Ugly Stick. Now, things were getting desperate.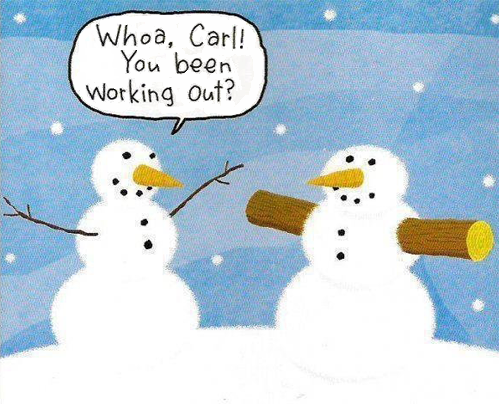 With no ability to rest, we took turns fighting the increasingly upset shark, ultimately requiring two at a time –  one, fighting the shark's power and the other reeling in when possible. Meanwhile, to make matter worse, the weather turned uncooperative with the wind and waves picking up, making it difficult to maintain our footing and hold the pole. Knowing we were now in a race against weather, time and wills – the Bull Shark against ours – we tightened the drag to the breaking point. At the four hour mark, we optimistically believed the shark was running out of gas. The attack intensified as we flexed the pole and line to its limits in the hope of breaking the shark's will. Instead, we  helplessly, watched the shark, who had fought twice as long as any other shark in my fishing history, strung an awe-inspiring run of another 150 yards! Cap, Dan, and I, at that moment, realized we had, in reality, not caught the Bull Shark, but that it had caught us!
Needless to say, we didn't catch this unbelievable fish, for not long after this run, he frayed the 220 pound monofilament line and convincingly swam away. The shark simply refused to be caught. Thankfully, however, it's still out there, just outside the Port St. Lucie inlet, waiting for you to be invited fishing. I am calling for reinforcements to help us catch, take a picture, and release this and other sharks. 🙂 Any volunteers? LIFE is great!  I love the Christmas season because we can gather with family and friends and dream together. Merry Christmas everyone and if you dream of helping me catch the big sharks, be sure to start working out now!
Sincerely,
40 Responses to "Dan Hawkins: Shark Fishing"
Sorry, the comment form is closed at this time.