Green Box to Financial Literacy
Posted by Orrin Woodward on April 11, 2017
People around the world wake up everyday with a goal to make money, money designed to help them stay ahead of advancing bills, inflation, and taxes. Few, however, have a plan to escape the Financial Rut and live their dreams debt free. Instead, most merely work to live and count the hours until the weekend to enjoy a few days of freedom until the grind returns. Why is this so? Why, in short, do so few people live their dreams without enslaving themselves within the Financial Matrix debt system? Lacking knowledge of how to escape the Financial Matrix, most people simply surrender to the financial circumstances that overwhelm them. Sure, some seek to save and others to invest, but few seem to do enough to break out of the Financial Rut, because they lack of Financial Literacy. Fortunately, the Green Box Financial Fitness Program, can change this. On one hand, it's very difficult to save one's way to wealth in the Tightwad quadrant, but on the other hand, it's practically impossible to make enough in the Status quadrant to be secure. Indeed, it's not until a person understands Financial Literacy, marrying making money (Offense), saving money (Defense) and how the Financial Matrix entraps people (Playing Field), will he truly enjoy Financial Freedom.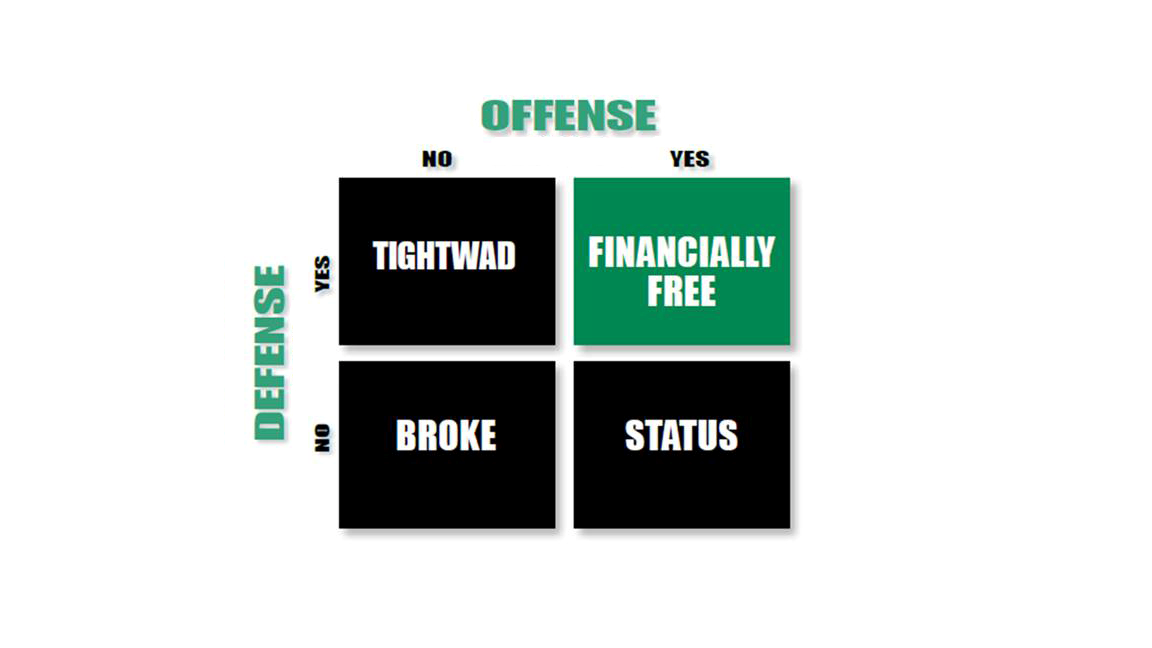 Financially successful people must synchronize Building (Offense) and Budgeting (Defense) to achieve Financial Freedom just like healthy people synchronize breathing in and out.  One without the other is results in catastrophe. Perhaps nothing confirms this truth as clearly as the 2009 Sports Illustrated article, which stated that 78% of NFL players were either bankrupt or under significant financial stress after only two years of retirement. Wait a minute. How can people who make millions wind up busted just a few short years later? To be sure, this sounds shocking at first, but with some reflection, it really isn't that surprising. After all, these young men were trained in football, not Financial Literacy. Many go from penniless to the penthouse practically overnight, spending (and borrowing) money faster than it comes in. Sure, while they have the big contracts, they can afford to live in the Status quadrant, servicing their growing debt, but when the retire, many face an insurmountable financial dilemma, namely, how to support their lavish lifestyles without the big contracts. 78% of former NFL players, evidently, fail the test and are forced to sell or surrender assets they never truly owned.
Needless to say, these circumstances affect more than just NFL players, since anyone who achieves financial success is at risk without Financial Literacy. Which leads me to the real question that should be asked – why isn't Financial Literacy sought out by all who aspire to achieve financial success? Naturally, I'm not surprised by the innumerable stories of Lottery winners falling back into bankruptcy, because they received no training on either Offense or Defense, but I am shocked by the amount of entrepreneurs who do not invest the time to learn the Defensive and Offensive principles necessary for Financial Literacy. Think about it. If one is going to promote the importance of building businesses and making ongoing incomes (which is all fantastic, by the way), why not also teach Financial Literacy to ensure the success is enduring rather than fleeting? What's the point, in other words, of grinding day and night, merely to build castles in the sand and watch them wash away during the financial storms? To me, this is the height of folly and poor leadership.
In consequence, the purpose of the Green Box Financial Fitness Program is to simplify the principles of financial success, teaching people how to stop spending when they should be saving (Defense) and stop saving when they should be investing (Offense). The dismal statistics, 99% fail at one or both of these principles, is mind blowing! Thankfully, the Green Box can change this and set people FREE. If the reader is tired of living in one of the sub-optimized Financial Matrix Quadrants, whether the Broke, Tightwad, or Status one, the Financial Fitness Program has the information and the Green Box community has the inspiration to help a person escape from the Financial Matrix!  Isn't it time to change your family's financial legacy, setting yourself free by helping others get financially free? The answer for me and my family is a resounding yes!
Sincerely, Orrin Woodward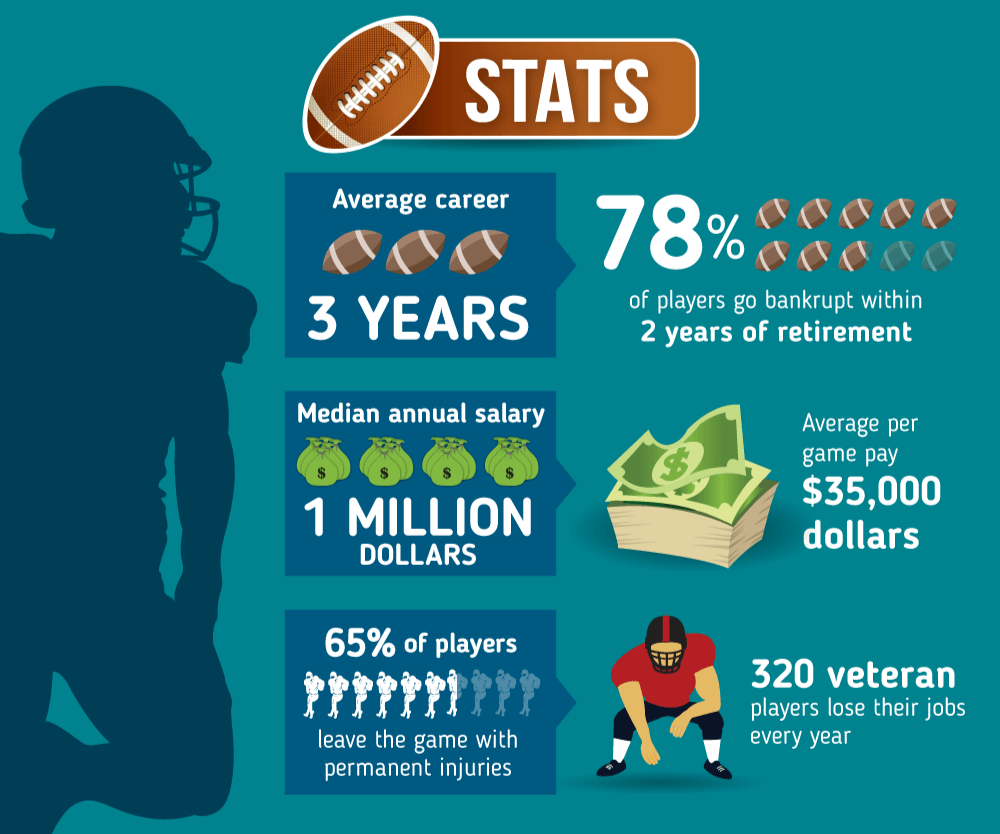 15 Responses to "Green Box to Financial Literacy"
Sorry, the comment form is closed at this time.